NEW Processing Performance Objectives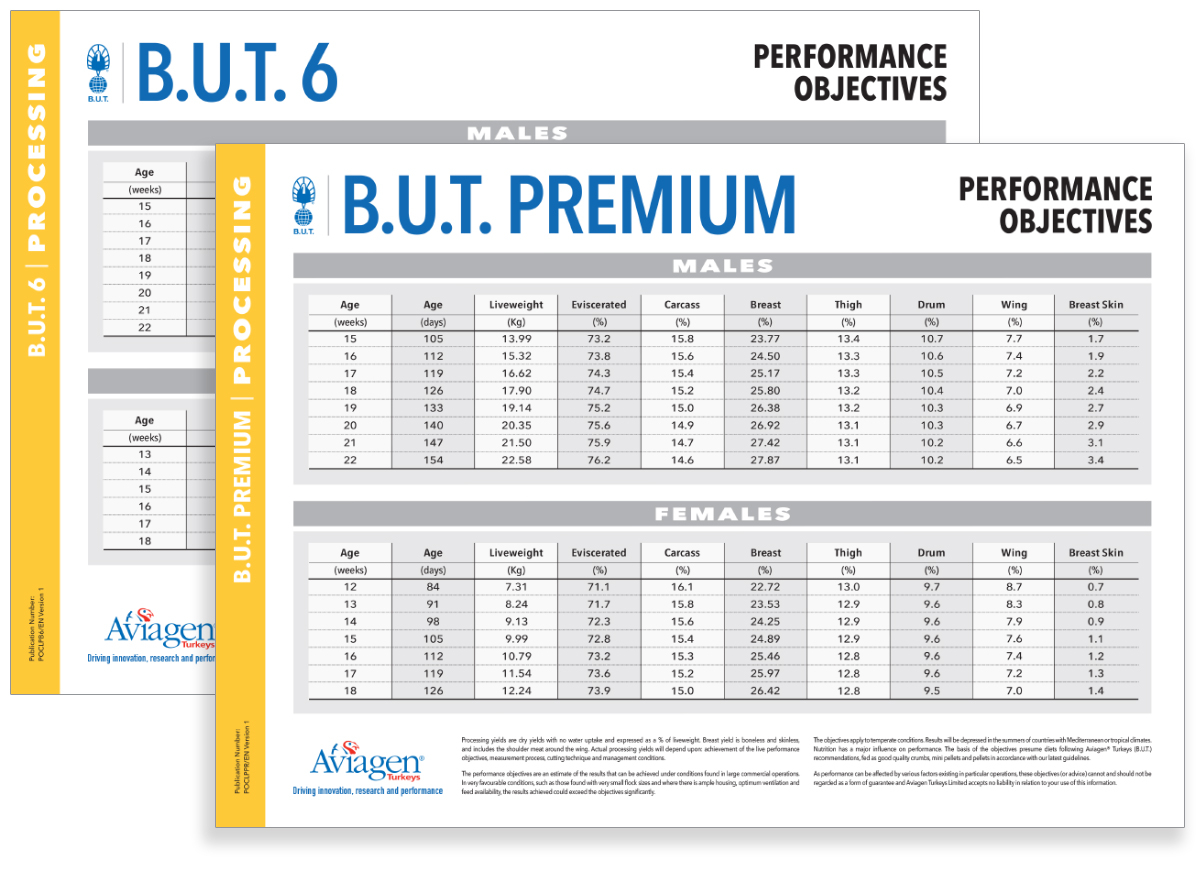 Aviagen® Turkeys has produced a new set of processing performance objectives for the B.U.T. Premium and B.U.T. 6.
The development of the objectives started with processing data from Aviagen Turkeys pen trial facilities. Individual bird cut-up data of B.U.T. 6 and B.U.T. Premium commercial birds taken over several years at a wide range of processing ages were used to generate the yield development profiles presented in the objectives.
With increasing input costs for turkey producers, it is more important than ever for producers to maximise the meat revenue generated. These new objectives are designed to support turkey producers by highlighting the expected development of processing yields as birds grow. These will serve as an aid to evaluating different production scenarios and a benchmark to assess realised processing yields.

These processing performance objectives are now available to download Click here >