We are proud to have three generations working at ATL
"To have three generations working at our farms fills me with pride, I would like to take this opportunity to thank Dave, Chris and Brandon for their hard work and loyalty." Clay Burrows, MD.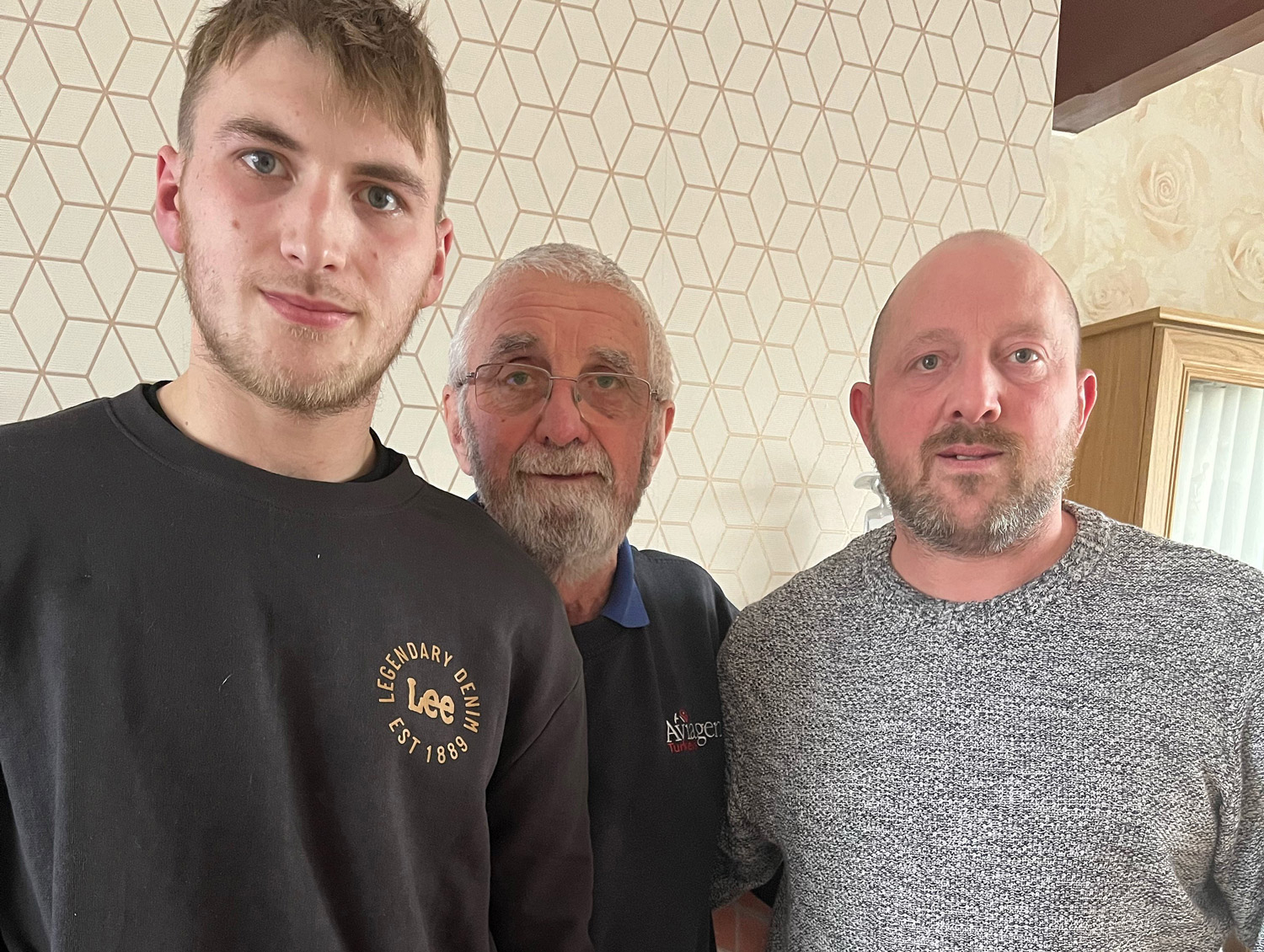 Dave Young
Dave started with Hockenhull Turkeys after leaving school, just part time at first but he soon progressed to a full time live haul position driving the trucks for British United Turkeys (B.U.T.) delivering the poults and eggs into Europe.
55 years on Dave is still driving our trucks collecting eggs from the Cheshire farms and delivering them to the hatchery or delivering poults across the UK. "I have enjoyed every minute and if I had my life again I would do it exactly the same way" – Dave
Chris Young
Chris is Dave's son. Chris started working for B.U.T. in 1996 on an ATL laying farm in Cheshire, in 2010 Chris's organisational skills were recognised by the company and Chris was given the opportunity to run one of our laying farms.
Recognising Chris wealth of experience he was asked to go to Poland to help advise customers with breeder management, and upon his return Chris quickly progressed through the business and is now the farm manager at one of our Cheshire farms. Chris has responsibility for the day to day running of the farm, AI planning, stag milking, staffing, animal welfare and biosecurity.
Brandon Young
Brandon is Chris son and Dave's Grandson. Brandon originally started with ATL at one of our laying farms helping out with egg collection at weekends. Upon finishing school Brandon joined us full time at the same Cheshire laying farm his dad Chris was working at as the supervisor.
A recent move to another farm where Brandon completes the day to day tasks of egg collection, AI and more means that Brandon and Chris no longer work at the same farm, but Chris and Dave are always on hand to part with their years of knowledge and experience.