Turkey bolognese pasta bake
by Chelsie Collins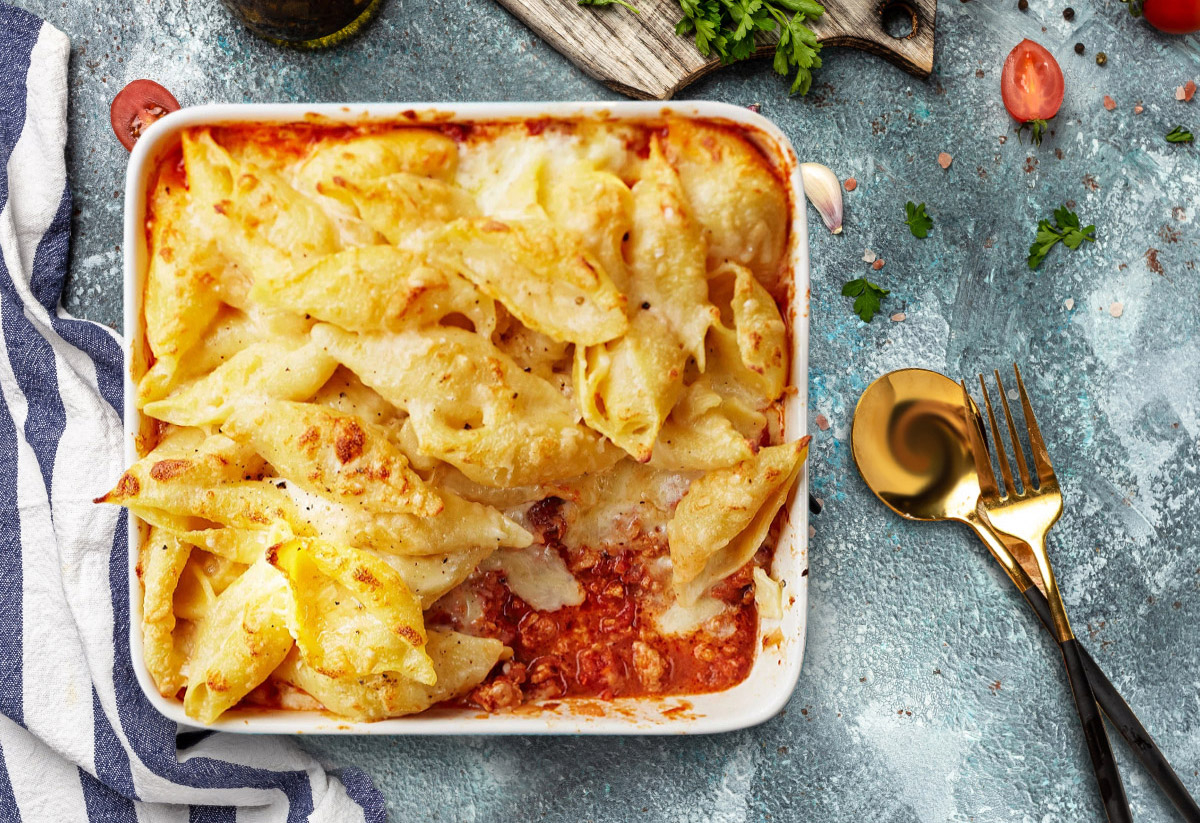 No need to choose between tangy tomato or creamy cheese sauce – this easy bake, with turkey mince and mascarpone, has the best of both.


Preparation time: 20 mins Cooking time: 1hr & 10mins Serves: 4–6


Ingredients
1 tbsp olive oil
2 onions, finely chopped
500g turkey mince (thigh is best)
1 garlic clove, crushed
2 x 400g cans chopped tomatoes
1 tbsp chipotle paste
300ml chicken stock
400g large pasta shells
250g tub mascarpone
200g cheddar, grated
2 tbsp grated parmesan
How to make it


STEP 1
Heat the olive oil in a large pan. Add the onions and cook for 8-10 mins until softened. Add the mince and brown all over. Once browned, add the garlic, tomatoes, chipotle paste and chicken stock, and bring to the boil. Turn down to a simmer and cook, uncovered, for 35-40 mins, adding a splash of water if it looks too dry.
STEP 2
While the turkey cooks, boil the pasta following pack instructions, then drain, reserving some of the water. Warm through the mascarpone with a splash of the hot pasta water over a low heat. Add 140g cheddar, season and stir to combine.
STEP 3
Heat oven to 200C/180C fan/gas 6. Transfer the turkey sauce to a large baking dish. Stir the cheese sauce through the pasta and pour over the mince. Sprinkle the remaining cheddar and the parmesan on top. Bake in the oven for 20 mins or until golden and crisping at the edges.
Recipe courtesy of BBC Food