Our Laying Farms Manager Sam had the pleasure of speaking at EPIC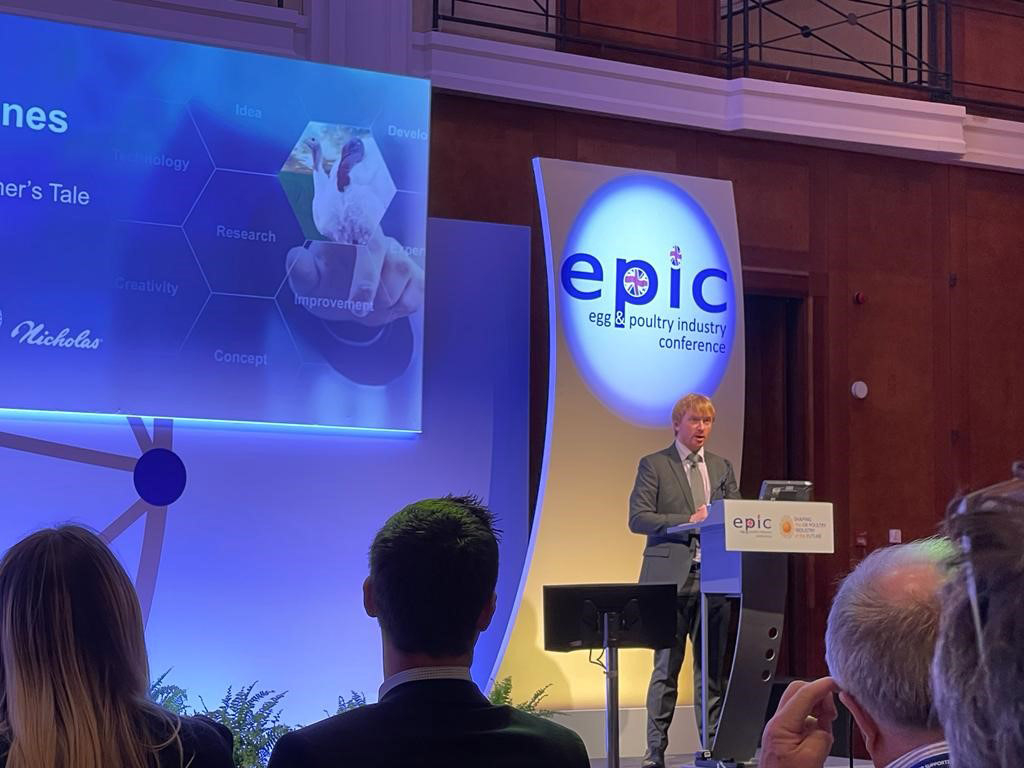 At Aviagen Turkeys, we strive to support and inspire the next generation of industry leaders. We were delighted that Sam our laying farms manager was selected to speak at the Young Guns Session at the Egg and Poultry Industry Conference (EPIC), one of the UK's premier industry events.
Sam started full-time employment in the turkey industry in 2005 with Aviagen Turkeys Ltd. Previous to this, he had a part-time job as a weekend egg collector. He initially started as a general farm labourer, where he gained responsibility for on-farm pedigree flocks and achieved level 2 and 3 work-based diplomas.
As a result of his work on the farm and diploma, he was given the opportunity to become a management trainee in 2011. This was a 2 year traineeship that saw him visiting all aspects of Aviagen Turkeys Ltd including the hatchery, customer support, the rearing of breeder replacements, breeder laying, and research & development. He was fortunate to spend a prolonged period of time at each of these, including managing a breeder lay and pedigree rear farm. This allowed him to gain both important practical skills and a greater understanding of the overall industry.
At the conclusion of the programme he was promoted to GP farms manager in 2013. In this position he was responsible for both the rearing and laying of Aviagen Turkeys Ltd GP stock.